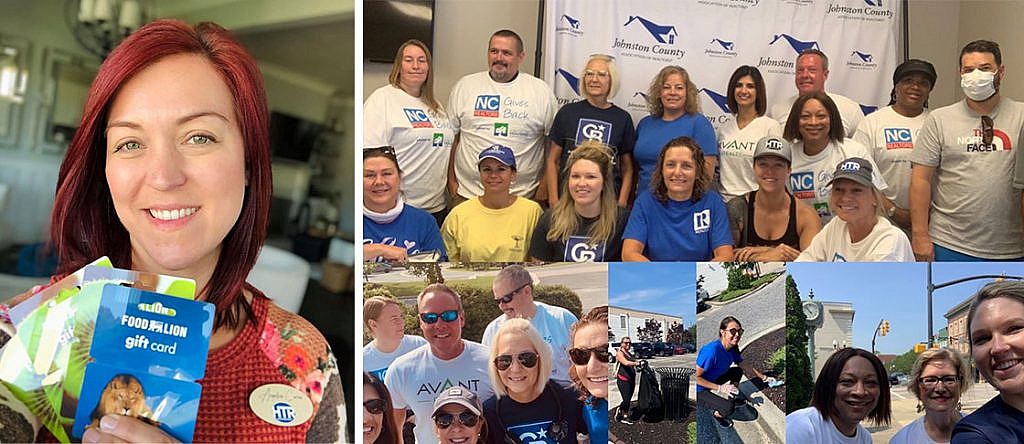 #NCR Gives Back | Johnston County
The annual NC REALTORS® Gives Back Day was originally scheduled for June 24, 2020, and encouraged REALTORS® and local associations across the state to come together to support a housing-related community service project.
Then, COVID-19 hit and disrupted previously scheduled programming and events. In an attempt to be safe and realize that giving back isn't only done in a group setting, we encouraged all of our REALTOR® members and local associations to do what they could, however, it is that they could do it. As a result, we went virtual this year and asked those in our REALTOR® family to share with us their volunteerism efforts within their local communities.
Over the next few weeks, we'll be highlighting some of the efforts by our REALTOR® members to support and give back to their communities.
But we first wanted to take a moment to highlight an opportunity made possible by a joint effort between NC REALTORS® and the NC REALTORS® Housing Foundation. The association and foundation donated a combined total of $200,000 to the North Carolina Housing Finance Agency to jumpstart a mortgage and rent relief program aimed at families impacted by COVID-19. You can find out more about that program, and apply for it here.

This year, the Johnston County Association of REALTORS® (JCAR) really took to heart the Gives Back Day ethos and started early. Angelina Corroo and Bernice Lopes gathered over $2,000 for local individuals who were furloughed or laid off as COVID-19 lockdowns began to take effect.
Then in June, the association broke up into small teams for their annual JCAR Cleans JOCO event. They gathered trash, removed graffiti and helped to clean up their county and community. It's important to remember how, even though we're staying distant due to COVID, our community health is still important. Keeping it clean and healthy of debris and other things is a great way to give back.
The NC REALTORS® Housing Foundation appreciates the efforts and help given by our three sponsors of Gives Back Day 2020: SunTrust Mortgage, Fairway Independent Mortgage, and McMillan, Psaroudis & Markey, P.A.